Home Security
Home Security System installation with Interlogix

We've been installing home security systems since 2008. Although we primarily install the Interlogix Concord 4 system for its Control4 integration we also have experience with Honeywell, Elk, DSC and DMP.

IP and Analog High-Definition Security Cameras

We've installed hundreds of security cameras including both analog (using coax cable) and IP (using Cat5e/Cat6). Regardless of the format, our systems provide 1080p or higher resolution with amazing Control4 integration.

Central Station Alarm monitoring and Alarm.com

After we install your security system we can provide insurance approved central station monitoring. We are also an Alarm.com dealer and can provide Alarm.com remote access and app installation.
IP and Analog Cameras 1080p even over analog coax
Our Luma Surveillance cameras provide crystal clear clarity resulting in high-definition video that is 1080p or better whether they are IP or analog. Need a model with a built-in heater for the winter? We have that too.
Luma NVRs and DVRs Amazing Control4 Integration
Our IP camera NVRs and analog camera DVRs from Luma Surveillance have free apps for your smart phone, local website access, remote website access and amazing Control4 integration. Check up on the babysitter while you're at the movies or even from Germany!
Whole Home Security and Integration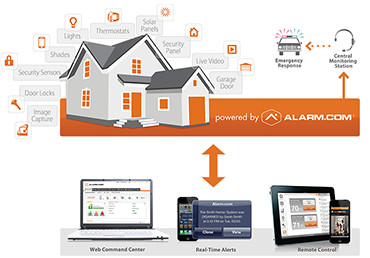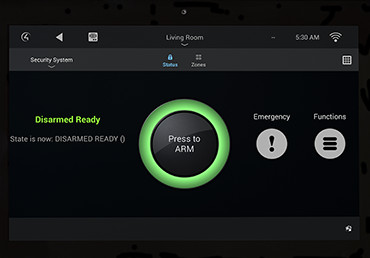 With home security, our primary concern is your safety
Although they say you can't put a price on peace of mind, it does actually have a price.
However, we will do our best to make sure that price falls within your budget.
Contact Us